Englander Pellet Stove Flame Too High and Other Problems!
Englander pellet stoves, known for their efficiency and warmth, occasionally experience operational challenges. A common concern is the flame appearing too high, which can be attributed to several factors. A primary reason could be the type of pellets used; the quality and moisture content of the pellets can directly influence flame height. Adjusting the air-to-fuel ratio might also help in achieving the optimal flame height.
The top auger not turning is a frequent malfunction. This can occur due to a jam in the auger or issues with the motor. Regular maintenance and clearing of any debris or blockage can prevent such issues.
The stove's control board plays a pivotal role in its functionality. If users detect error messages or trouble codes, it often indicates control board problems. Resetting the control board or seeking professional assistance can rectify this.
Other generic problems might include the auger facing challenges in transporting pellets or the stove not producing enough heat.
Consistent troubleshooting, adhering to the manufacturer's guidelines, and occasional professional checks can ensure that the stove operates efficiently. If all else fails, reaching out to the manufacturer or a technician specializing in Englander pellet stove fixes can be beneficial.
7 common reasons why Englander pellet stove flame is too high and Their fixes
Englander pellet stoves offer effective heating solutions but can sometimes exhibit issues such as a flame that's too high. Addressing this requires knowledge of common reasons and the steps to mitigate them.
1. Improper Pellet Type
Pellets come in various grades and compositions. The wrong pellet type can lead to inconsistent flames.
Fix: Ensure you're using the recommended pellet type for your stove. High-quality pellets typically produce consistent, desirable flames.
2. Air-to-Fuel Ratio
An incorrect air-to-fuel ratio can lead to a higher-than-desired flame.
Fix: Adjust the air intake or damper settings on your stove to achieve a more balanced air-to-fuel mixture.
3. Blocked Air Intake
Dirt, debris, or ash can block the air intake, affecting the flame's height.
Fix: Regularly clean the air intake areas and ensure they are free from obstructions.
4. Faulty Control Board
The control board manages various stove operations, including flame height.
Fix: Reset the control board according to the manufacturer's instructions. If issues persist, consider replacing them.
5. Damaged Auger
The auger feeds pellets into the burn pot. If it's damaged or malfunctioning, it can feed pellets inconsistently.
Fix: Check the auger for signs of wear or damage. Clean it regularly and replace if necessary.
6. Incorrect Feed Rate
An overly high pellet feed rate can result in an excessively high flame.
Fix: Adjust the feed rate to a lower setting. Refer to the manufacturer's guide for recommended settings.
7. Venting Issues
Improper venting can disrupt the airflow and influence flame height.
Fix: Inspect the venting system for blockages or leaks and ensure it's set up according to manufacturer guidelines. Clean and repair as needed.
Learn More: Solved! Pelpro Pellet Stove Blinking Orange Light and Other Problems
Auger Issues in Englander Pellet Stoves
The auger plays a crucial role in pellet stoves by ensuring a steady supply of pellets to the burn pot. However, problems with the auger can disrupt this balance. Common reasons include blockages caused by debris, pellet dust, or foreign objects.
To address this, clean the auger and its housing thoroughly. Regular maintenance checks help identify potential wear and tear.
1. Ensure the auger motor is functional; if it's making unusual sounds or isn't turning, it may need replacement.
2. Check the auger's alignment; misalignment can prevent it from feeding pellets efficiently.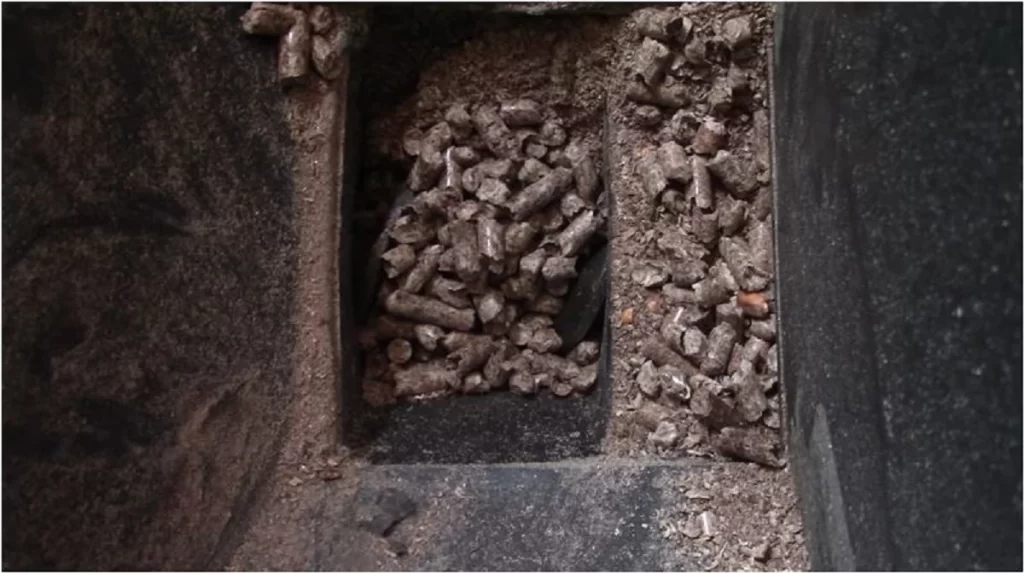 Englander Stove's Insufficient Heat Output
Pellet stoves are known for their robust heating abilities. Yet, if an Englander pellet stove isn't producing enough heat, it can be a cause for concern. Among the top reasons is using low-quality pellets, which might not burn efficiently. Ensure you're sourcing high-quality pellets that meet your stove's specifications.
Airflow disruptions due to blocked vents or intakes can also impact heat production. Cleaning and maintaining the stove's air passages can make a significant difference.
1. Examine the stove's door seal; any gaps or damages can result in heat loss.
2. Calibrate the thermostat or temperature settings to ensure they're working optimally.
Control Board Complications in Englander Stoves
The control board acts as the brain of the pellet stove, orchestrating various operations. If malfunctioning, it can lead to a slew of problems. Symptoms might include the stove not starting or erratic behavior.
Before jumping to replacements, try resetting the control board as per the manufacturer's instructions. Power surges can sometimes cause glitches, so ensure the stove is connected to a surge protector.
1. Examine the wiring connected to the control board for any signs of damage or wear.
2. If the control board consistently displays error messages or behaves unpredictably, seeking professional help or considering a replacement becomes necessary.
Pellet Feeding Hiccups in Englander Stoves
An Englander pellet stove not feeding pellets can be disconcerting, especially during cold spells. This issue can arise due to various reasons. Blockages from compacted sawdust or foreign objects might be preventing the free flow of pellets.
Regularly checking and cleaning the auger can prevent such hindrances. Pellet quality can also impact feeding. Ensure that you are using pellets of the recommended size and quality.
1. The auger motor, responsible for driving the auger, might have malfunctioned or become worn out, necessitating a check or potential replacement.
2. Assess the hopper's switch. If it fails to detect the pellet level, it might not signal the stove to feed more pellets.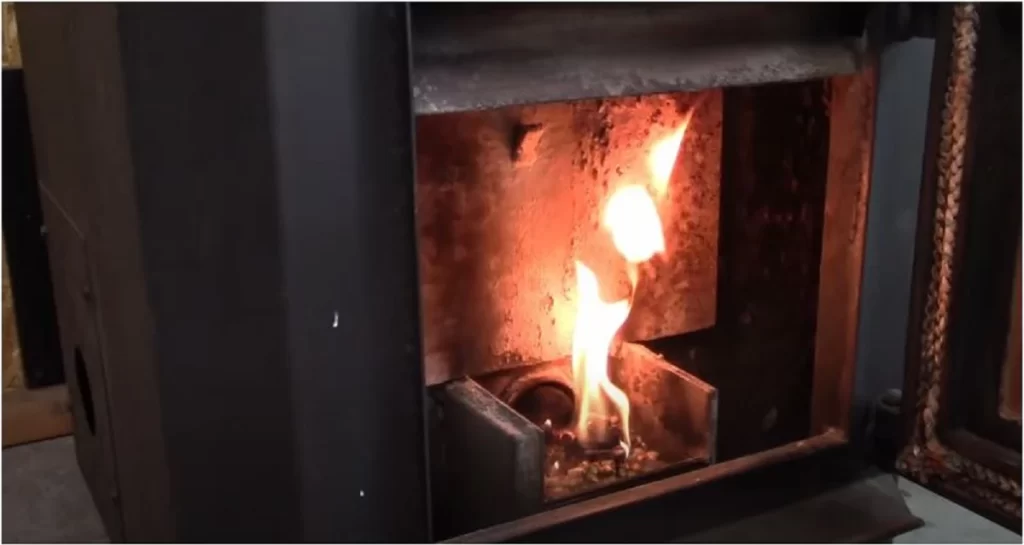 Englander Stove's Unexpected Shutdowns
Facing an Englander pellet stove that keeps shutting off can be a puzzle. A leading cause is often the stove's safety sensors detecting an abnormality like overheating.
Proper cleaning and maintenance, ensuring unobstructed airflow, can resolve this. The stove's high-limit switch can also trigger shutdowns if it senses temperatures exceeding safe levels.
1. Verify the position and condition of the heat sensor; it should be free from soot or ash and placed correctly.
2. Check the stove's vacuum switch; if it detects a drop in pressure, it might shut the stove down to prevent unsafe operations.
Blower Challenges in Englander Stoves
The blower is pivotal in dispersing the heat generated by the stove. If the Englander pellet stove blower isn't functioning, the heat might not distribute efficiently. Dust, dirt, or accumulated debris could be obstructing the blower's fan.
Cleaning the blower and ensuring its vents are unblocked can restore its efficiency.
1. Examine the blower motor. Wear, damage, or electrical issues might be the culprit behind its malfunction.
2. The control board regulates the blower's operations. If it's faulty or not sending the right signals, the blower might remain inactive. Ensure the control board is functioning optimally to resolve this challenge.