Do New Water Heaters Need Insulation Blankets?
New water heaters typically come with sufficient insulation, making additional insulation blankets unnecessary. Modern units designed within the last decade have advanced insulation built-in, which meets current standards for energy efficiency.
Insulation blankets for water heaters are designed to reduce heat loss, thereby saving on the energy required to heat water. The potential savings on water heating costs can range from 7% to 16%, depending on various factors such as the initial insulation level and the heater's location.
While this can be significant for older models, most modern tanks are already equipped with adequate insulation. This advancement in water heater technology means that the extra layer provided by an insulation blanket may not be required for newer models.
The effectiveness of water heater insulation blankets is more pronounced in older units, where they work to minimize the energy loss that occurs due to the lack of sufficient built-in insulation.
For those with an older water heater, adding an insulation blanket can be a cost-effective measure to improve energy efficiency. However, for new water heaters, especially those that have been manufactured in the last ten years, the pre-installed insulation is generally enough to maintain the desired temperature without the need for additional layers.
Insulation Blankets Demystified
Insulation blankets, often referred to as hot water heater jackets, are designed to wrap around the water heater's exterior to reduce heat loss. These blankets are typically made from materials with high insulation properties, such as fiberglass, and are covered in a protective outer layer.
The science behind these blankets is rooted in the principles of thermodynamics. Heat naturally flows from warmer to cooler areas until there is no longer a temperature difference.
By adding an insulation blanket, you're creating a barrier that slows down heat transfer, keeping the water in the tank hotter for longer periods and reducing the energy required to maintain the temperature.
Read Also: Water Heater Reset Button Keeps Tripping: Causes & Fixes
Water Heater Insulation Through the Ages
Water heaters have undergone significant changes over the years. Older models were often minimally insulated and could benefit greatly from additional insulation. However, as technology has advanced, so has the design and efficiency of these appliances.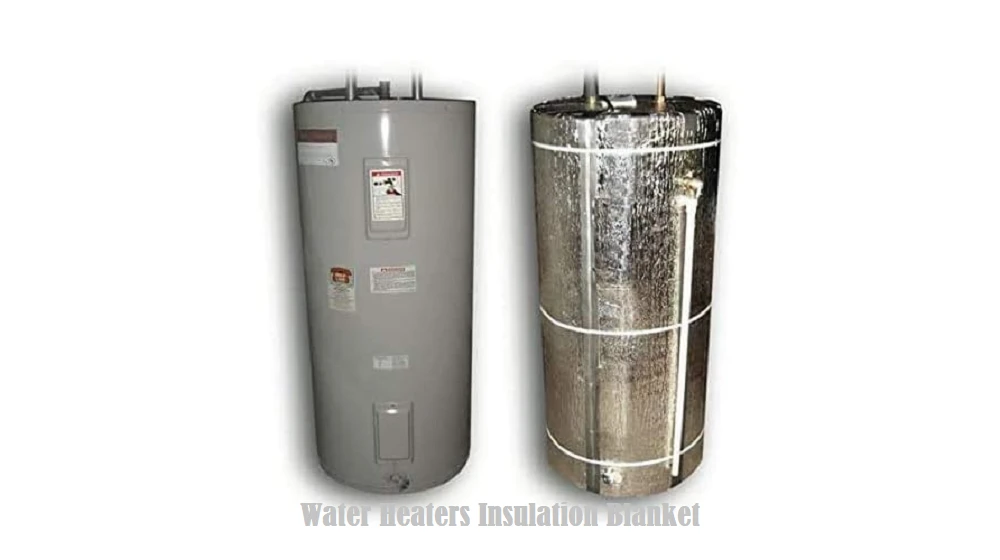 Modern water heaters are equipped with improved insulation materials and methods that meet stringent energy efficiency standards.
This evolution means that the newer models have less heat loss and, as a result, may not require the additional insulation that an older model would.
Evaluating Insulation for Modern Water Heaters
Modern water heaters are subject to strict energy efficiency guidelines that dictate their design and function. These standards ensure that the built-in insulation is sufficient for the heater to operate effectively without the need for additional materials.
While adding an insulation blanket to a new water heater can still offer benefits, such as marginally reduced heat loss, the return on investment may not be as significant as it would be for an older model.
Pros and Cons of Insulation Blankets on New Models
Insulation blankets can offer benefits for new water heaters, such as reduced standby heat losses and minor energy savings.
However, the effectiveness of these blankets is significantly reduced in new models due to their already efficient design.
It's also worth considering that adding extra insulation may void the warranty or interfere with the heater's functionality if not installed correctly.
Learn More: Wood Stove Smoking When Door Is Closed! What to Do?
Safe Installation of Insulation Blankets
Installing an insulation blanket involves wrapping the blanket around the water heater and trimming it to fit around pipes and valves. It's essential to follow the manufacturer's instructions carefully to avoid any safety hazards.
Proper installation ensures that the blanket does not block vents on gas water heaters or come into contact with electrical components that could pose a fire risk.
Analyzing Insulation Blanket ROI
When considering the cost of an insulation blanket, it's important to weigh the initial expense against the potential energy savings.
While the cost of the blanket may be relatively low, the savings on a new water heater may not be substantial due to the existing efficient insulation.
The financial benefits tend to be more pronounced over the long term and are more evident in regions with higher energy rates.
Informed Decisions on Water Heater Insulation
Deciding whether to add an insulation blanket to a new water heater involves considering the specific circumstances of your home and appliance.
In some cases, such as in unconditioned spaces where the heater is exposed to colder temperatures, an insulation blanket could offer energy-saving benefits.
Evaluating your particular situation will help determine if the investment in additional insulation is justified.
Image Credit: Amazon.com